Strategic merger improves quality and service for CityLink TV customers

LEXINGTON, Ky. / SPRINGFIELD, Mo. (September 1, 2017) — What do you do when you are a services provider whose potential customer base is doubling year over year, but your technology platform isn't keeping up with your growth or market advances? If you're Cliff Hancock, the owner of CityLink TV, you join forces with a known market leader, transition to their technology platform as fast as possible, and then double down on customer service and acquisition.
CityLink TV, the affordable streaming services company at the intersection of local communities and broadcast presence, is announcing its acquisition by BlueFrame Technology, a leading provider of high-quality, low-cost broadcast production, delivery, and monetization solutions. The merger combines the BlueFrame expertise in end-to-end digital broadcast solutions, with CityLink TV low-cost live and on-demand streaming delivery for sports teams, businesses, small and large municipalities, and houses of worship.
BlueFrame and CityLink TV share common core values of personal customer service, affordability, and easy-to-use streaming services. For CityLink TV customers, this new alignment will upgrade the technology powering the service, provide easier customer on-boarding, expand the depth and breadth of customer support, and introduce a new set of features and capabilities that simplify broadcasting and expand audience reach.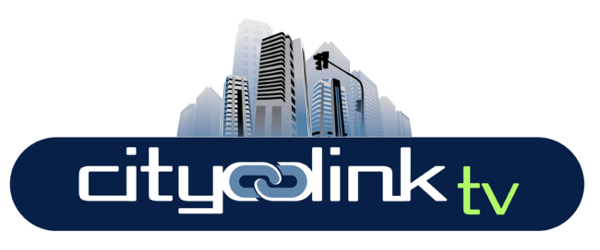 Cliff Hancock, the founder of CityLink TV, shared his perspective: "We're in a new era of any-screen broadcasting, including the use of mobile apps, plus devices such as Roku and Amazon Fire TV for delivering content to any television. Companies like ours have to adapt to provide state-of-the-art viewing experiences for our customers. This is why we're transitioning our infrastructure over to BlueFrame, a market leader in easy-to-use digital broadcasting. I've been watching how quickly BlueFrame has been growing, and their approach to leading-edge technology and customer support really resonates with me. With BlueFrame taking care of the platform, I can get back to focusing full time on serving customers and expanding business."
"We're very pleased to welcome CityLink TV to the BlueFrame family, further expanding our market footprint beyond our primary focus on college sports," said Chris Knowlton, Partner and Chief Strategy Officer at BlueFrame. "Customers can continue to use their existing on-site production tools while gaining improved management, delivery, and any-screen viewing options. They can also transition at no cost to Production Truck software to further simplify and add new production value to their workflows, and can upgrade at low cost to higher-quality broadcasting options."
CityLink TV will complete its technology migration to the BlueFrame platform in Q4, 2017. CityLink TV will operate as a wholly-owned subsidiary of BlueFrame Technology, with access to the full suite of BlueFrame offerings.
About BlueFrame Technology
BlueFrame is best known for its Production Truck™ software, which is widely used by college sports organizations to create professional-looking sports broadcasts at a small fraction of the cost of traditional productions. When combined with their vCloud content management and delivery service, and BluePlayer™ any-screen viewing, digital broadcasters have a seamless, end-to-end solution that is much simpler to use than typical bolted-together streaming workflows. In addition, BlueFrame allows easy monetization through on-screen and in-stream advertising, as well as subscription, pay-per-view, and pay-per-download options.
About CityLink TV
CityLink TV has focused on bringing affordable digital broadcasting to local organizations since 2008, allowing customers to extend their brand presence and end-user engagement in today's increasingly media-rich world. Sports teams, businesses, small and large cities, and houses of worship have all benefitted from having their own online channel for delivering live and on-demand broadcasts to their audiences.